Chantal Jennifer Kreviazuk(born on May 18, 1974 in Winnipeg, Manitoba) is a Canadian singer-songwriter of the adult contemporary music genre. She is also a classically trained pianist, and can play the guitar.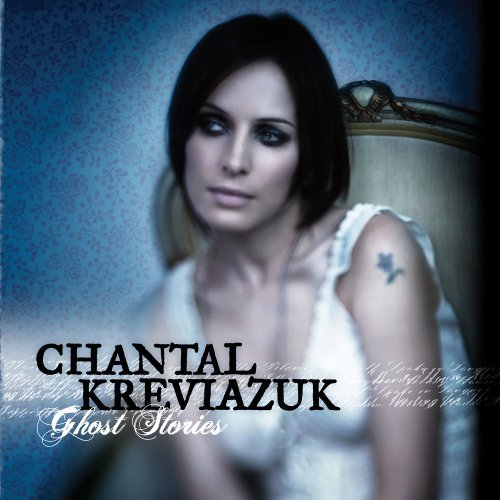 Kreviazuk's first album, Under These Rocks and Stones, was released in June 1997 to much critical praise. The album was certified double platinum by the CRIA for selling over 200,000 copies in the U.S., fueled mostly by the singles "Surrounded" and "God Made Me". Three videos from the album receive modest play on the video channel MuchMusic and radio ("God Made Me", "Believer" and "Wayne"), but it was a fourth, "Surrounded", that became her first major Canadian airplay hit in 1997. That year, Kreviazuk received her first Juno Award nomination as Best New Artist. She also took part in the 1998 Lilith Fair music festival; "Surrounded" was included in the live compilation album from that year.
In 1999, Kreviazuk released her second album. Titled Colour Moving and Still, it featured tracks written with her new husband, Raine Maida, lead singer of Our Lady Peace. The lead single from the album "Before You" became a huge radio hit in Canada and she performed the single on the 2000 Juno Awards, where she won two awards for Best Adult/Pop Album and Best Female Artist. Kreviazuk released two more videos from the album, "Dear Life" and "Far Away", as well as an additional radio release, "Souls", which was also remixed and was released as a promo vinyl for the M1 & Steve Fernandez Remix.
Her third album, What If It All Means Something, was released in 2002. This album also featured multiple collaborations with Maida. The first single, "In This Life", was a hit in Canada. Kreviazuk performed the song live on The Tonight Show with Jay Leno.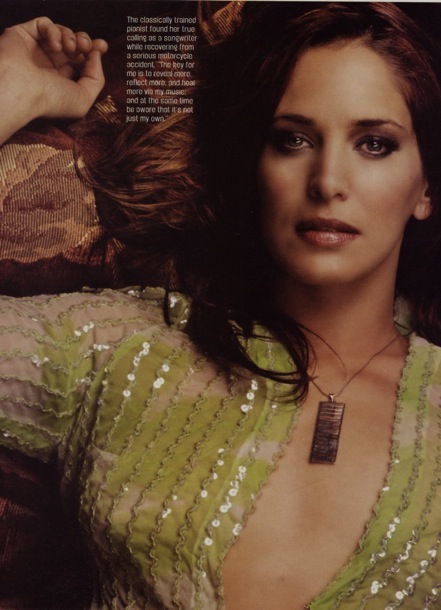 In this Life was featured in the film Saved! and also in a trailer for the film The Door in the Floor starring Jeff Bridges, as well as in an episode of the CW Television Network's Smallville. In May 2003 was the soundtrack of the "Episode 20" from "Everwood" in WB. Kreviazuk's "Time" was played in the credits of the movie Uptown Girls, and featured in an episode of the MTV reality show, Laguna Beach: The Real Orange County, the pilot episode of the ABC romantic comedy/drama Men in Trees, the CBS drama Joan of Arcadia, and the ABC family movie Lucky 7. Her song "This Year" was featured on the Serendipity soundtrack. In 2005, two new songs written and performed by Kreviazuk were also featured on the soundtrack of the movie The Sisterhood Of The Traveling Pants. In 2006, "It's All About a Kiss" played during the film Just My Luck. The song "Weight of the World" is also featured during the credits of the 2003 film How to Lose a Guy in 10 Days and in the us television series Wildfire.
Since 2003, Kreviazuk has co-written many songs for other artists, often collaborating with her husband Raine Maida. In 2003, Kreviazuk and Maida collaborated on a number of tracks with Avril Lavigne for Lavigne's second album Under My Skin. Kreviazuk and Maida also contributed songs to Kelly Clarkson's 2004 album Breakaway, The Veronicas' The Secret Life of the Veronicas, Marion Raven's 2005 and 2007 albums Here I Am and Set Me Free and recently Cheyenne Kimball's debut Hanging On in 2006. Their most recent collaboration came on the song "Permanent" for David Cook's self titled album David Cook.Also, she helped write a song called "Gardenia" which appears on "Mandy Moore's 2007 album Wild Hope.
In 2010, she contributed the song "Na Miso" to the Enough Project and Downtown Records' Raise Hope for Congo compilation with Bibiana Mpoyo. Proceeds from the compilation fund efforts to make the protection and empowerment of Congo's women a priority, as well as inspire individuals around the world to raise their voice for peace in Congo.
Kreviazuk was born in Winnipeg, Manitoba and attended Balmoral Hall School for Girls. Kreviazuk met Raine Maida, the lead singer of Our Lady Peace, at a Pearl Jam concert September 21, 1996 in Toronto. They married in December 1999.On January 16, 2004, their son Rowan Michael was born. Their second son, Lucca Jon, was born on June 3, 2005. Their third son, Salvador "Sal" Daniel, was born on June 28, 2008.Kreviazuk and Maida renewed their wedding vows in Costa Rica in November 2009. The family lives in Los Angeles, California, USA and also has a home in Toronto.