Paloma Faith Album
Princes Paloma Faith
Paloma Faith (born 21 July 1985) is a British singer-songwriter and actress. In 2009, she released her debut single "Stone Cold Sober", then her debut album, Do You Want the Truth or Something Beautiful?, which was certified Platinum by the British Phonographic Industry. Her debut album stayed within the top 40 album charts for over forty weeks. The album has spawned five singles: "Stone Cold Sober", "New York", title track "Do You Want the Truth or Something Beautiful?", "Upside Down" and "Smoke & Mirrors". Faith has also recorded the theme song to the 2010 British film 4.3.2.1 and appeared on the charity record, "I Put a Spell on You". Faith made her feature film debut in the 2007 remake of St Trinian's. She has since appeared in two more feature films, The Imaginarium of Doctor Parnassus and Dread. In March 2010, Faith revealed that she is working on a second album.
Paloma Faith Concert
Paloma Faith Beautiful Hair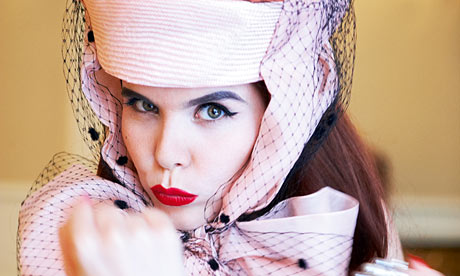 Unique Hair Accessories from Paloma
Faith was born in Hackney, London to a Spanish father and an English mother who split up when Faith was two years old. Faith was raised by her mother in Stoke Newington. As a child, Faith was encouraged to dance by her mother and she took weekly ballet classes in Dalston.
Amazing Sexy Costume
Paloma Faith in Shocked
Paloma Faith Singing
Paloma Faith Unique Make Up and Costume
Paloma Faith Curly Hair
Paloma Faith Frustration